Essential oils can be found in most homes. People have realized that not only do they smell amazing but they have fantastic extra health and well being properties. Making your own DIY Essential Oil Cleaning recipes is easy, they are effective plus all the positive benefits of essential oils.
Essential oils when used in the home and in properly blended body products can help to uplift moods, calm the nervous system, give focus, help with sleep and boost immune systems.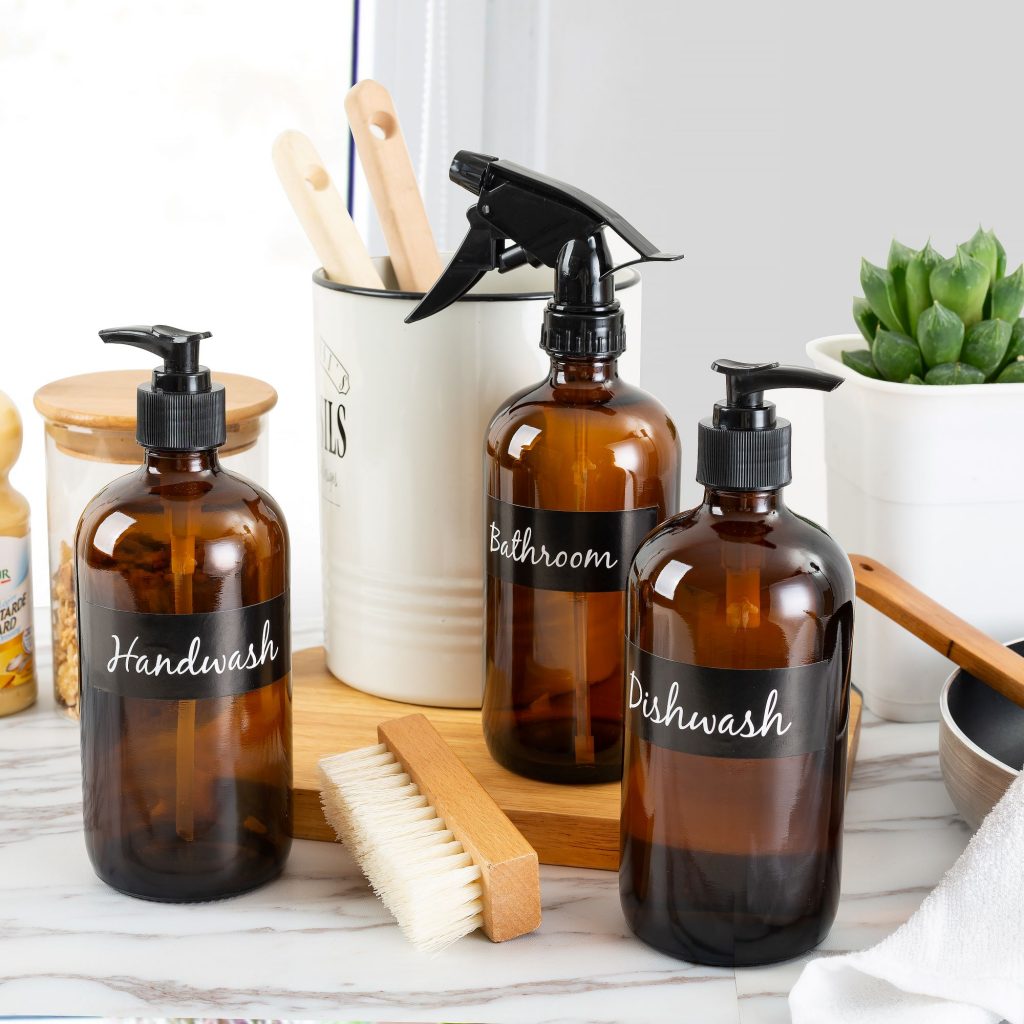 Recently the cleaning properties of Essential oils have also become more mainstream.
Many households are wishing to move away from unnecessary chemicals and synthetic fragrances. Making your own cleaning products has never been easier and Essential oils play a big part in helping your cleaning recipes to work better and to bring those amazing health benefits into the mix as well.
We have put together an ebook with 12 Cleaning recipes that suit will suit every home.
The recipes in the book are:
All Purpose
Kitchen – (Great for stone benchtops)
Insect Repel
Fabric Fresh
Room Fresh
Daily Shower
Bathroom
Shine – (For dusting and polishing)
Glass – (and mirror)
Disinfect
Handwash
Dishwash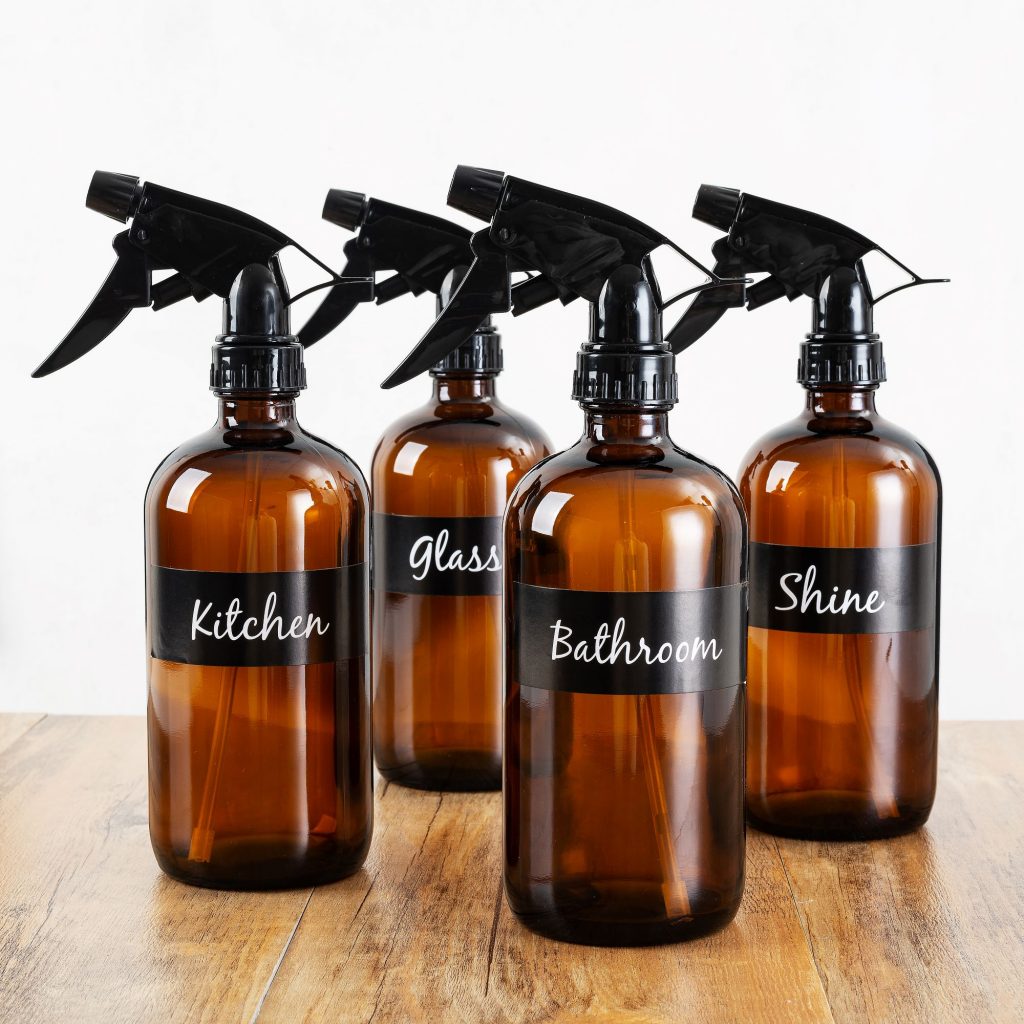 When using Essential oils – It is important to store your oils and products containing Essential oils in dark colored glass, like the Amber glass bottles we have pictured ( and clearly labeled !). Essential Oils will oxidize when exposed to light. Essential Oils will also degrade plastic, so it is important to store them in glass.
Cooking Gods has just released a set of six 16 ounce Amber Glass Bottles with pumps and sprays
Do you like the amber glass bottles pictured in this post? The labels also come with the bottles, so your entire house can all tie in together with being chemical free and all matchy matchy ( I love having everything tie in together)
These 16oz glass bottles will help you to create and store your own Essential Oil Cleaning products and you get the fancy set of labels so you can make and label your bottles so easily.
As a bit of extra love – We have also given a 15% off discount code automatically applied at the checkout for a limited amount of coupons.
Grab your set now to get the code applied. Click on the button below.
Note that the recipes in our Ebook strongly recommends the use of alcohol as a preservative.
This article explains why you should consider using alcohol in your blends

Download your recipes here.
If you love the labels that we have designed for the bottles – We have also created a set of labels with the same font for your pantry.

You can check them out here – And yes….I have another sweet discount code you can use!!

You can click on the images or on the button to get these awesome labels and a 10% discount.