Whether you're into healthy living or just simply love the taste of smoothies! ( Hello ANYTHING Mango – it is my favorite fruit for a smoothie!!)
There's no doubt that your daily smoothie or juice is one of life's little luxuries.
While making your deliciously natural beverage only takes a few minutes, drinking your smoothie should be done leisurely and you deserve to savor every drop when you drink it!
Choosing the right container is a surprisingly important aspect, and glass is the ideal solution. Still not quite convinced?
Here are just five key reasons that make glass a far better option than plastic and alternative beakers.
#1. Keep Your Drinks Fresh
Don't let poor storage container choices stop you from enjoying the full fresh taste of your smoothies and juices. Glass containers aren't only great due to the fact the seals are watertight. The glass itself just keeps the drinks fresher, giving your taste buds the full impact. If you doubt this, think about how much better water and soft drinks taste from glass bottles.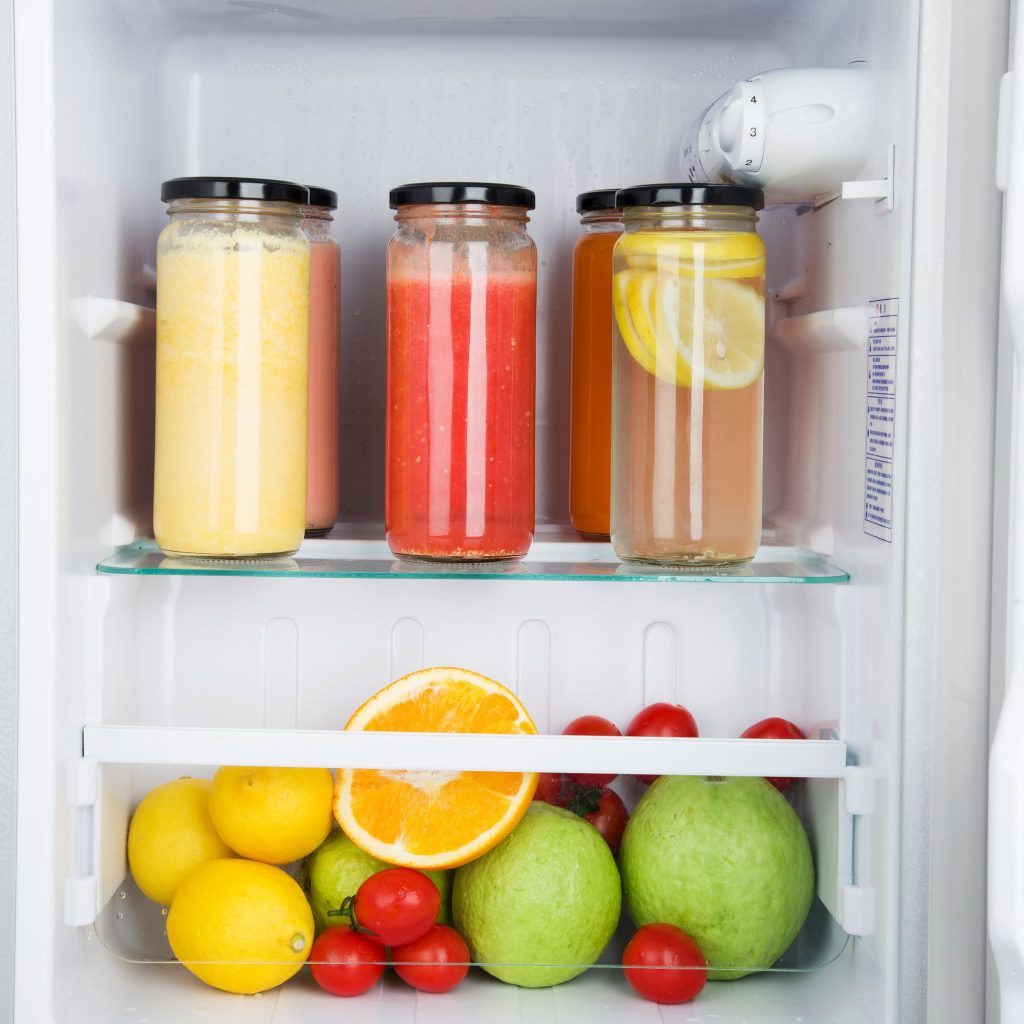 #2. Keep Your Drinks Cold
In addition to keeping the smoothies and juices tasting fresher, glass containers are exceptionally good at keeping drinks at a cool temperature. They hold the cold for far longer when they come out of the fridge. The condensation on a glass bottle or jar just makes it look so much more appealing too. For great tasting, fresh and cold beverages, glass is the ideal solution.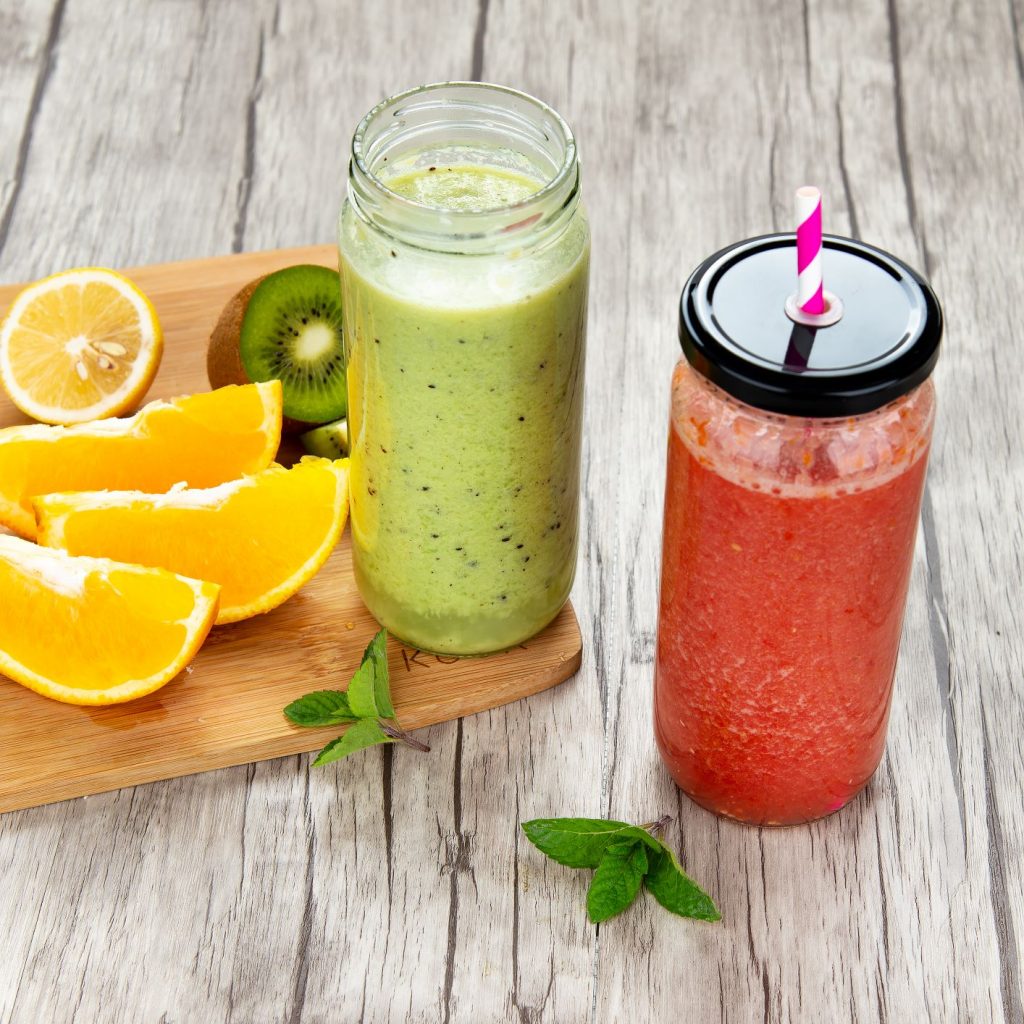 #3. Enjoy A Great Look
Appearances do matter, and glass containers like mason jars are very much on trend right now. They look great on the kitchen countertop, a work station, in the fridge, or in a food cupboard. Your smoothies and juices also look better in glass. The saying "That we eat with our eyes" is so true. Glass keeps your delicious drink looking delicious!
You can additionally use them to store dry foods thanks to their great size and versatile look. They're simple, stylish, practical, and easy to maintain. Moreover, they stay perfect for the long haul and will last years.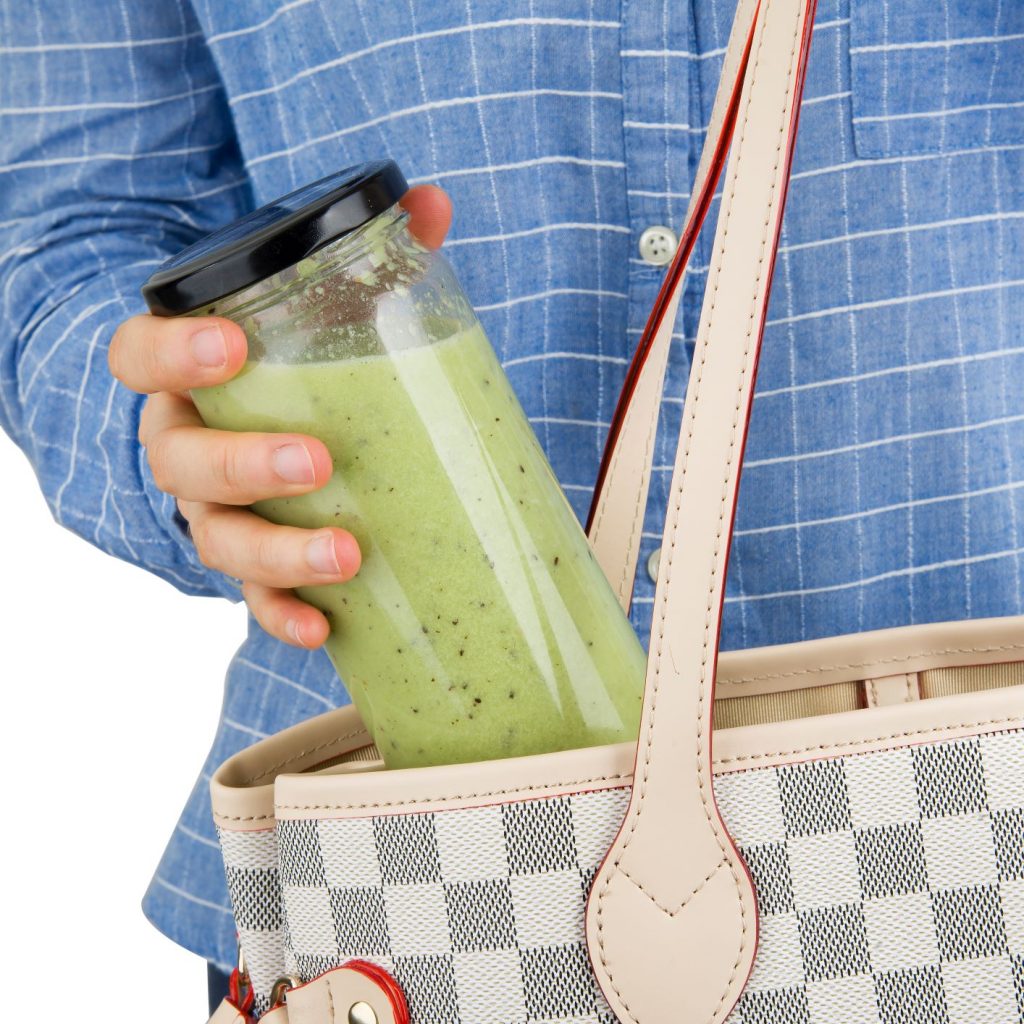 #4. A Practical Solution
Glass containers are ideal if you're taking the beverage on your daily travels as the sealed lid will not spill. Meanwhile, when it comes to drinking, switching to a lid-straw combo allows for an enjoyable experience. Once the lid is off, the wide opening allows you to add your extra ingredients (more liquid, fruit pieces or whey powder) with ease. Wherever you take your drinks, do it in glass containers.
#5. Be Eco-Friendly
If you're interested in taking care of your body, it's likely that you're interested avoiding chemicals and hormone disrupting properties of plastic. Glass is safe to heat up unlike plastic. You can add hot water into a glass drinking jar if you want an iced tea or a cold brew coffee.
Glass containers are the greener alternative to plastic while any reusable product is naturally better than a single-use alternative. This is a great way to reduce the carbon footprint and your general waste. Switching to glass makes you a part of the solution rather than the problem.
Buy Your Glass Containers Today!
Glass containers are the best option on the market for your juice and smoothie storage needs. Our set of six 16oz jars and lids, will provide all the storage needs you could ask for, even when preparing a batch of beverages for the next few days.
When it comes to selecting a storage container for your drinks, glass is top of the class.
You can grab a set on Amazon and we have a sweet intro deal of 15% Discount
Click on the green button below to grab a coupon and apply it directly onto Amazon. ( No email address required)
All done in 2 simple clicks.
Limited number of coupons – So don't miss out!