Bariatric breakfast with protein and vitamins can be a struggle, especially when eggs are not your favourite food and too much dairy causes stomach discomfort!
I was sleeved 7 years ago!!
Long before there was all the online resources and guides that exists now
I did get into some trouble with not having enough vitamins and iron and I was looking at having to have regular B12 shots and an iron infusion
I had one B12 shot and it was as painful as the anti-coagulants I got in hospital after the sleeve!!
Who else had Heparin shots……OMG I hated them!!I will do anything to avoid unnecessary pain so I was on the hunt for supplements to start taking so I could avoid having another B12 shot.
I was approached by a colleague about a new supplement range that had just hit Australia and straight away I saw the benefits of what they would do for my health.
It was food based – Big tick as I try to avoid synthetic supplements
It gave me EVERY water soluble vitamin in the best form and in the right combo for best absorption.
It was liquid based – Big tick as it was easy to take and fast absorption
It tasted great – Big tick as I looked forward to having it each morning
My blood results dramatically improved within 3 months – big tick as there was no need for B12 or Iron from the doctor
So what the hell is it you ask…The company who makes the supplement is called Kyani and they are USA family owned and USA made wellness company.
They product I take most mornings is called Kyani Sunrise
I have attached the info panel so you can see the ingredients and what it brings.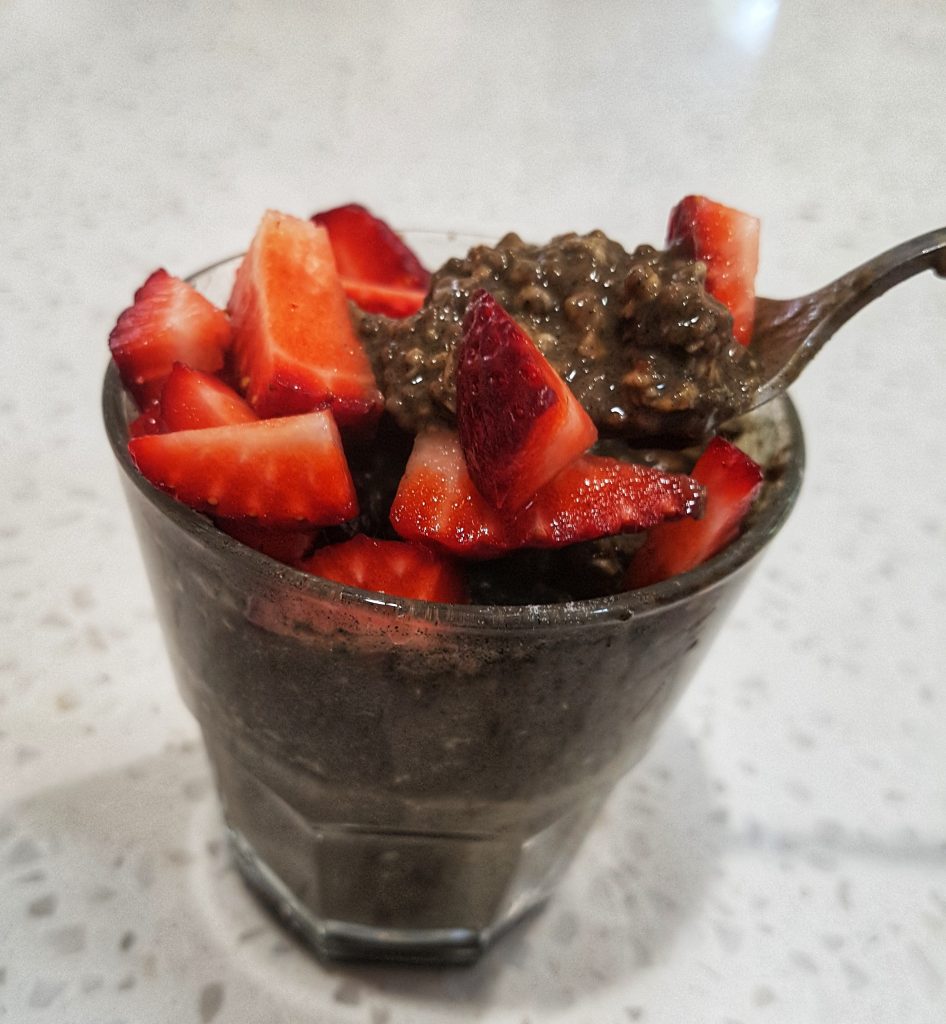 Last year I wanted to start having a better breakfast so I started combining Kyani Sunrise with my oatmeal but I knew I could make it even better with more protein and extra goodies
So this has been my regular breakfast for the past 7 months and I would have this 3 to 4 times a week.
I make up 4 cups at a time and keep them in the fridge and eat them with a spoon and on the go each morning.
I know they don't look pretty ( Actually they look revolting due to the super food powder) But what they are packed full of and how they taste is what matters to me and the health benefits I experience.
This is a breakdown of what I have – Note that I live in Australia so you will have to find similar products in your local area.
I have also included a link for you to see the nutrition benefits of each ingredient. According to several articles I read up on for WLS, we should aim for between 65 and 75 grams of protein each day and this breakfast
idea will get you around 40grams which is just over half of what you need and it tastes delicious and even better you can eat it slowly
The glass I use is 250ml – I cup
I used our set of measuring cups and spoons for accurate measurements. They are available on Amazon if you are needing a set.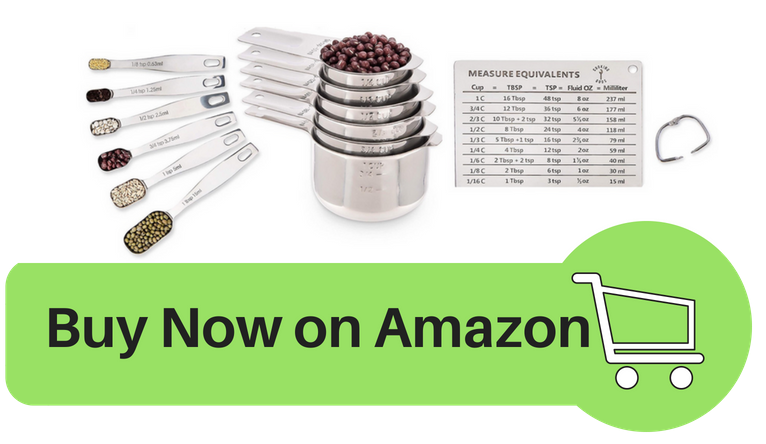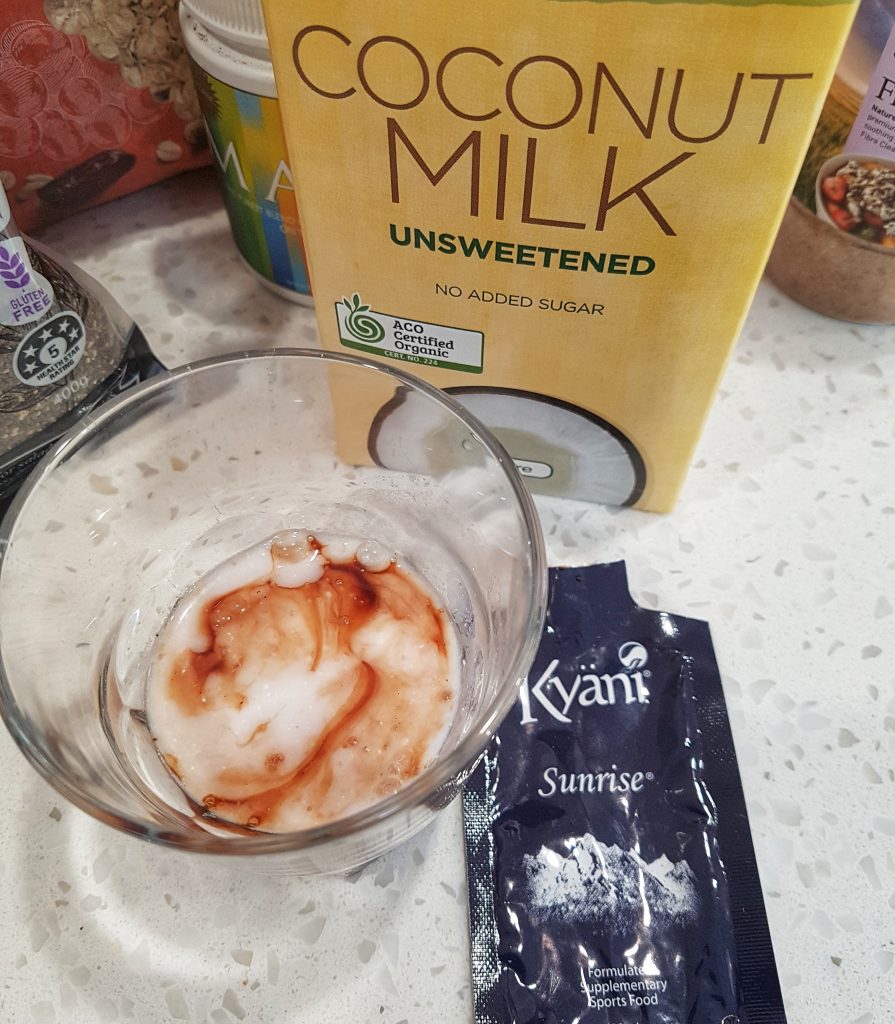 The ingredients I use are:
Coconut milk unsweetened – 2.5g protein plus other benefits – Read here
Chia seeds – 2 TBS gives 4g of protein and 24% of RDI Iron plus more – Read here
Sunflower seeds – 2g protein plus extra benefits – Read here
Natural muesli/bircher muesli – I used an unsweetened brand with not too much fruit.

Superfood powder – I used a brand called Mana blend. It contains Cacao, Spirulina, Goji, Red Banana, yacon, Cholorella, Mesquite, Lucuma, Camu Camu, Maca and Noni. You can choose any superfood powder but I do like this one as it has a chocolate flavour and it goes so well with the berry flavour of the Kyani Sunrise. I went onto Amazon and found this brand and it looks good – Navitas Organic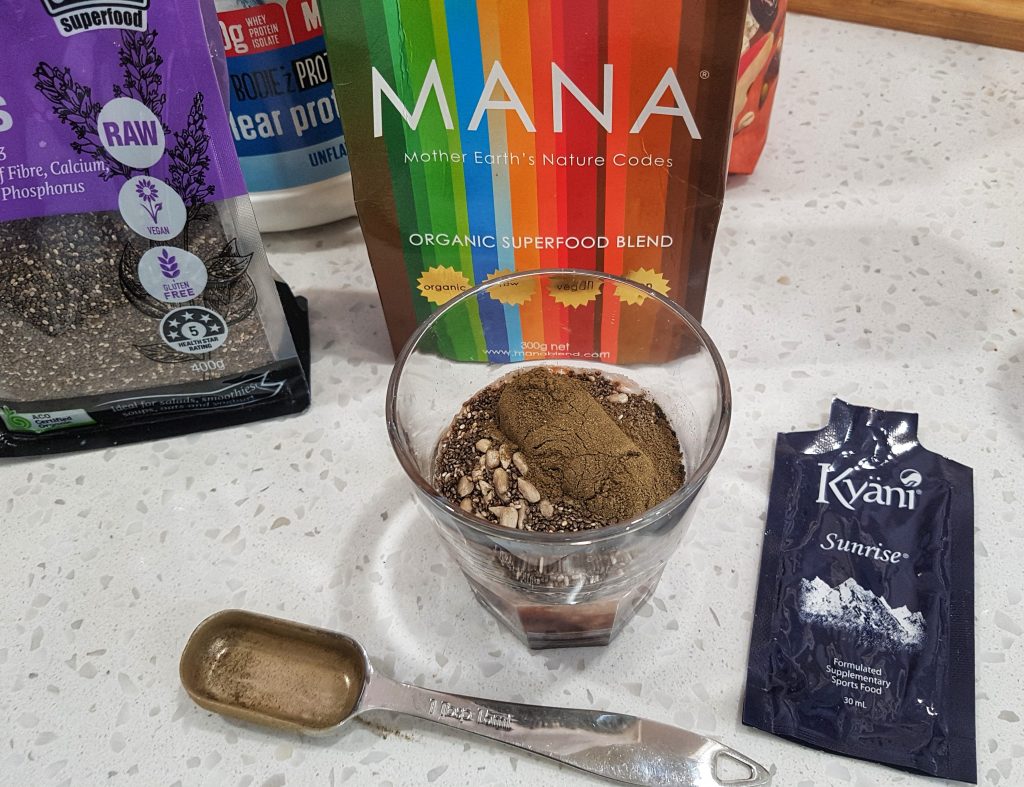 Protein powder – I used an Australian brand called Bodiez Protein water powder and it is whey protein isolate based. You can use any protein powder as long as you can measure out what will give you 30g of protein. The Bodiez brand
gives me 30g with 2 Tablespoons. Speak to your dietitian to see which one they recommended for you as it is important to make sure what you use gives you all the nutrition you need and what the different brands claim to provide. There are several unflavored whey based powders on Amazon
Psyllium husk/LSA mix – I use a Breakfast fiber boost and it contains psyllium husk  and LSA. I have a teaspoon
Kyani Sunrise – 1 sachet is 30mls of incredible superfoods including blueberries, pomegranates and much much more – Read here for all the ingredients 
To order Kyani this is a link to our store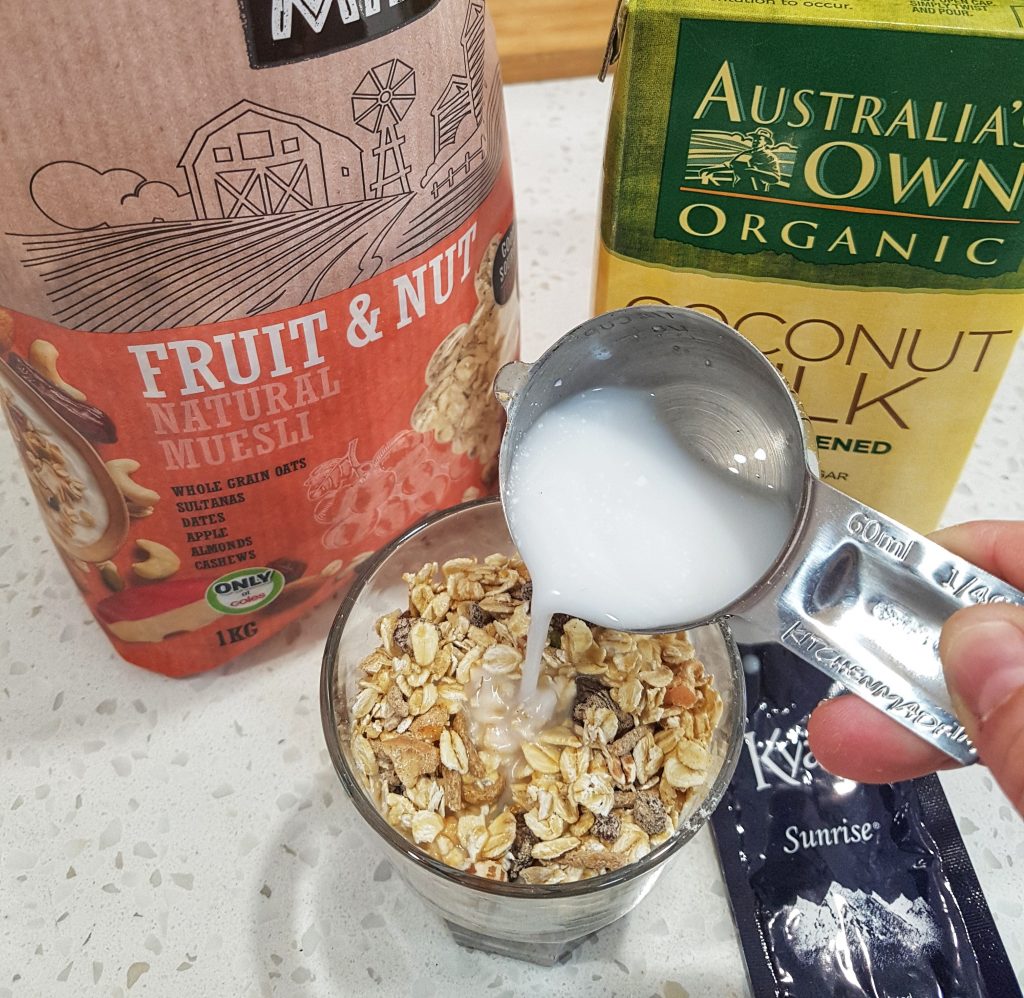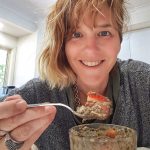 My bariatric superfood breakfast
Ingredients
1/2

cup

unsweetned coconut milk

1

sachet

Kyani Sunrise

2

tbsp

Chia seeds

1

tbsp

Sunflower seeds

1/4

cup

Natural muesli

1

tbsp

Superfood powder

2

tbsp

Protein powder - Whey based or plant based

1

tsp

LSA powder or Psyllium powder
Instructions
Add half the milk and the Kyanio Sunrise sachet to the glass
Add all other dry ingredients

Add the remainder of the milk

Stir all together and put into the fridge

Ready to eat after 4 hours or leave overnight

Serve with chopped fruit or nuts if you wish

Cooking Gods is a participant in the Amazon Services LLC Associates Program, an affiliate advertising program designed to provide a means for sites to earn advertising fees by advertising and linking to amazon.com and Kyani.com